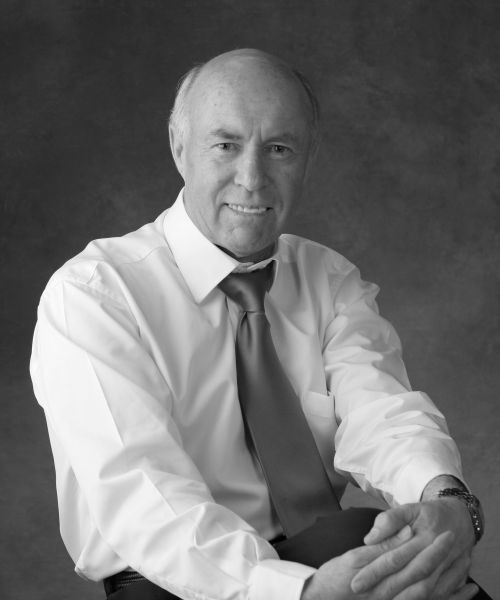 Led by Mike McColl, Managing Director
We have researched market leading real estate companies and observed them in action. We have refined many of the concepts and adapted them, improving on what is already being done, to create a new top-class, innovative real estate company with an internationally exposed brand. Mike sees excellence as a rule, rather than an exception. Having sold large ticket items for over 25 years. He has an active and deep client base.

Mike's resume includes management and marketing iconic world famous brands represented by some of New Zealand's leading companies. Having worked with top New Zealand real estate agencies he knows what sellers and buyers rightfully demand of a professional realtor. That is why all of his experience , education, capabilities and resources are focused on the one objective...to help you achieve the very best possible result based on his time tested ways of doing business. He offers clients of International Realty intelligent knowledge based on research and hard work. His seasoned experience, sharp instincts, foresight, and passion for real estate enable him to anticipate market trends so as to identify leads and create opportunities. Mike assures you of immediate service with access to him for information at all times.
Co-Director: Mike Cavanagh
We are very pleased to welcome and introduce Mike Cavanagh as Co-Director. Mike is a licensed member and associate of the Real Estate Institute (AREINZ). Mike is a seasoned sales professional who has spent more than 30 years in sales & marketing management, the last 12 in real estate. He is energetic, enthusiastic and client focused, and owes much of his success to his keen communication skills and ability to liaise with clients from all walks of life. He is extremely well known for his honesty, old fashion values and integrity. Safeguarding value, a positive experience, and a successful outcome are paramount considerations for Mike. As a wealth of clients attest he is honest, personable, and extremely hard working. His results and success speak for themselves.

Mike says, "It's all about going the extra mile." Client focused service and results driven; Mike offers the leading edge in real estate service, experience, and delivering you bottom line results with a positive outcome every time. Mike is an absolute gentleman and available to you at all times for personal professional advice and service.
Whether it be your beautiful studio, or a stunning multimillion dollar property, our service commitment to you will never waiver. We value the opportunity to be entrusted with the successful sale of your property, utilising our state-of-the-art marketing system.

Our people are extremely experienced and talented negotiators who conduct business with passion, professionalism and purpose, supported by a business environment that gives them a clear and decisive edge. We want you to be an active participant in the sale process, with regular progress meetings and helping us present your property immaculately. Our skills and professionalism will make the selling of your property a very enjoyable and rewarding experience.

We are building a real estate business with a difference. We intend:
To build a reputation based on earned trust
To deliver the highest ethical standards and a disciplined, professional service
To work with vendors on a true partnership basis
To offer the most effective marketing of your property
To be courageous and constantly innovate
To provide wise counsel and advice that is solely based on your best interests, and,
To maintain a commission structure that is lower and fairer than our competitors
We believe that it is not just a house, just a sale, just a deal, just a transaction or just stock. It is your pride and joy, your investment and reward for years of hard toil and we take the privilege of being entrusted with your sale very seriously. Every property is treated as an individual project, not just another number. Our profiling strategies enable us to identify who will pay the most, where they come from and how to reach them, so once you are ready, your property will be marketed to our vast database of qualified buyers and showcased around the world.
We are here to help. Buying a new home can be very exciting indeed. At International Realty, we are here to help you in every way. We offer sound, honest, professional advice and an in depth knowledge on all aspects of purchasing.

We respect your confidentiality and your time. The more information you provide, the more we can help. We are more than happy to assist with your real estate requirements.